From time to time, ocean science runs squarely into art, literature, film, and more. From film previews to book signings, these activities are a relaxed and informative way to experience ocean and nature-inspired art and media.
Past activities include spectacular photographic shows, film previews, book signings and talks from authors, mixed media work as well as presentations. Join us for formal presentations or informal meet-and-greets with artists and authors throughout the year.
---
A New Presentation by
Frans Lanting and Chris Eckstrom
Saturday, February 2, 2019
3 PM and 7 PM
Rio Theatre, Santa Cruz, CA
© Frans Lanting / lanting.com
The greatest cat in the Americas—the jaguar—is a symbol for strength, power, and wilderness. Jaguars thrive in the fabled Pantanal of Brazil, but in the Ibera wetlands of Argentina, they've been gone for nearly a century. Now one of the most ambitious wildlife projects in the world is working to bring them back—along with a "Noah's Ark" of South American wildlife that was lost in a tragic era of exploitation and overhunting. Far-sighted conservationists Doug and Kris Tompkins have a vision of restoring this landscape to its primeval grandeur, and miraculously, it's working.
Join us for a new presentation by renowned photographer Frans Lanting and his partner Chris Eckstrom in celebration of two wilderness areas in South America—Brazil's Pantanal and Argentina's Ibera. Frans and Chris recently returned from a month of travel in this unique part of the world with fresh impressions. They will regale us with their images, stories, and videos about the natural and human history of these spectacular wetlands which are home to the "giants" of South America: the giant anteater, giant otter, rhino-like tapirs, colorful macaws—the largest parrots in the world, endearing capybaras—Earth's largest rodent, and of course, the jaguar—largest cat in the Americas. Frans and Chris will share personal observations and highlight conservation successes here that inspire hope.
Proceeds will benefit the marine science education and conservation programs at the Seymour Marine Discovery Center at UC Santa Cruz's Long Marine Lab.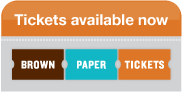 Tickets available online: seymourcenter.brownpapertickets.com and at the Seymour Marine Discovery Center.
Seymour Center Members $20 | General Admission $25 | Gold Circle $45
Ocean Sponsors:
Coastal Sponsors:
Shirley and Allen Ginzburg
For more information about the show or how you can become a sponsor, please contact Lauren Donnelly-Crocker at the Seymour Center, 831-459-3800
---
Below are examples of past events:
Artwork, photography, or exhibit openings
A Perfect Day for an Albatross, Caren Loebel-Fried (illustrated children's book)
Frans Lanting and Chris Eckstrom present: Into Africa
Running the Numbers, Chris Jordan (mixed media, traveling exhibit)
Tiny Drifters, Laura Beach (educational and graphic presentation of diatoms)
Frans Lanting and Chris Eckstrom present: Journeys to the Ends of the Earth
Sea Otters from Bryant Austin (photography)
Radiographs from the California Academy of Science
Peregrine Falcons from Glen Nevill (photography)
Underwater in Black and White, Art Hazeltine (photography)
Whimsical Visions of Undersea Life, Ket Tom-Conway (watercolor paintings)
Film screenings, openings, or sneak previews
Straws, a Film by Linda Booker
Coastal Clash
A Seal's Life
Keiko, Beyond the Headlines
Book signings
Other special events and presentations
Please check our calendar for current offerings.